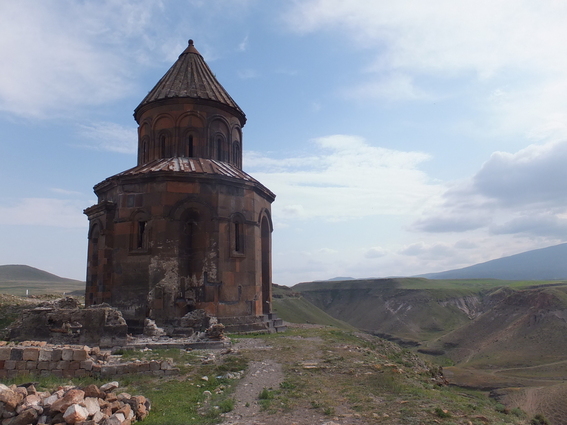 In retrospect this post kinda sucks. If it's your first time here, maybe you'd like to start with a better post, like this one.
Sneaking into Armenia to see an ancient castle, hitchhiking back on a German tour bus; drinking and dancing at a Turkish birthday party, trying to con my way into a forbidden football match: it all seems so distant already. It feels like just the other day that I was having coffee on a street front patio when I heard the sound of gas bombs then saw a everyone running in one direction and the riot police storm the opposite way with the sound of a helicopter overhead. Oh wait, that was just the other day. Nothing seemed real or right, and time had lost all perspective. I made it back to America but I didn't feel like I was really there.
I used to daydream about returning to the states and imagine all my thoughts. Will it be like I remember it? Will people recognize me? Will I cry on the plane? I didn't think I would have no emotion. On my first day back nothing felt significant. The country didn't seem different and interesting, nor did it feel familiar and comforting. I was in America, but it wasn't the America I knew. I couldn't find music that inspired me either—old favorites, new favorites, fast, slow; nothing seemed right.

I had met a girl from Miami on a dating website and we were interested in seeing each other, so I asked the uber-creepy question of "What's your stance on harboring vagrants?" She told me that she worked for a hotel and could get me the employee rate, and that was good enough for me. In the free shuttle from the airport to the hotel the radio was on. Like your selfie! With Bosley plastic surgery you can like every picture you take of yourself. Like your selfie! Hashtag... My face puckered a bit. Yup, back in America.
The girl from online was nervous when I met her at the hotel. "You must do this all the time." She said. "Well, I meet strangers all the time, but not quite like this." I told her. I had found some fun things for us to do in Miami, but first I had to get a few essentials. I had done my research and the pre-paid SIM card that I wanted was sold exclusively at Walmart—I couldn't even get it at the network store. Yup, back in America. The Walmart super center was... overwhelming to say the least. Big people were putting big things into their big shopping carts. I had an overwhelming desire to consume. American flags were hanging everywhere and I would have bought one (being in the south and all) but they cost far too much and I still hadn't adjusted to US prices. When I finally did get my SIM card, it turned out that even though my phone was "unlocked" and physically capable of picking up the network, the cell company had decided to broadcast on a different frequency than the standard one in order to encourage people to buy phones directly from them. Yup, back in America.

Perhaps part of the reason that America didn't feel like America was the language barrier. It was almost impossible to get by in Miami on just English. Luckily the girl from online — who was an amazing chaperon — was from a Cuban family and hence spoke Spanish very well. After my traumatic Walmart experience, my new friend and local guide took me back to her family's house for dinner, where her mother had prepared a scrumptious Cuban feast. "This must be weird for you, coming into a family's home like this." The girl told me. "No, not really." I replied. I was starting to see real America, the side of the country I never saw when traveling before. I was beginning to get real excited for my overland journey across the country.
A day later the girl drove me to the edge of Miami and left me on the side of the highway, just as I had asked her to do. It took me 30 minutes just to walk from the turnpike she dropped me at to the one heading in my direction. Man, everything in America is huge! Literally one minute after she had left me, and no more than a few yards from that spot, I came upon an American flag on the side of the road. Score! Good thing I didn't buy one at Walmart. I got to a spot which I figured would be as good as any I could find, and began to wait. And wait. And wait. Thousands of cars went by, and no one even looked like they were considering pulling over. Every single one of the vehicles that passed that I could see into—for I couldn't see into many on account of the tinted windows—had extra space, and usually quite a lot of it. Yup, back in America.

After three hours on the side of the road I started using my phone too look for possible ways to get to the airport. Forty five minutes into looking for options and not coming up with anything, a vehicle finally pulled over. I grabbed my bag and rushed up to the car. Inside was a seventy year old guy, all by himself. He said he could take me almost to Tampa, so I hopped in. Being originally from New York and just down in Florida for retirement, the man's first language was English, which was a huge relief. The man took me to just south of Tampa and dropped me at an on ramp to the highway. He figured I wouldn't have as much trouble catching a ride the further north in Florida I went.
About thirty minutes later a car pulled over. There was also a solo driver in that car, but this time it was a petite Colombian woman who spoke very little English. She told me all about her travels and I'll be darned if she hadn't been to the half of the world I hadn't. She said that in Colombia she would pick up hitchhikers all the time. Go figure. She dropped me at a strip mall off the highway just north of Tampa. While I was standing on the side of the road in the morning I had run out of water, so I figured I'd take this opportunity to buy more. As I walked toward a gas station I came upon a man wearing a large black sombrero and holding a sign for Pier One Imports. "Nice hat" he said to me, noticing my slightly-goofy-but-not-too-crazy sun hat which I picked up at a thrift store in Miami.
Me: I was going to say the same to you.
Man: So, you homeless too?
Me: Ummm, yeah, I guess I am.
Man So, you ridin' with the truckers?
Me: Nah, can't get to a truck stop.
Man How much you carrying?
Me: Ummm, forty pounds. (I was guessing since I only knew my packs weight in kilos)
Man Looks like fifty to me. (He was right)
Me: Do you know where I can get some water?
Man: It's pretty rough out here. I hope you carry a knife or a gun for protection.
Me Oh, I do. (Thinking of the paring knife in my pack which I use for veggies)
Me Is there water at the gas station?
Man Yup. Public bathroom. If you need a bottle, go for the large Powerade
I got some water then walked to the on ramp to the highway to wait. Three hours passed and nothing. What are all these gun-carrying muscly men in their muscly cars worried about from me? All two thousand people that passed me up couldn't have been in that much of a rush. Around five o'clock I again began looking for ways out of my situation. I contacted a CouchSurfer in Tallahassee who I had been in touch with, and he posted an open CS request in the Tampa area for me, explaining my situation and listing my phone number for people to get hold of me. While waiting for that to hopefully work out, I contacted some of my friends to see if any of them could help me out. My friend in Austin who I was on my way to go see, checked plane tickets and found a bus stop five miles away and told me the route I could take to get to the airport. By seven o'clock I had been contacted by one guy from CS but I had no way to get to his location, so I decided to start walking for the bus stop. A couple miles later I came upon a group of cops loitering on the side of the road. They were curious about me, so I figured I'd spare them the awkwardness of the approach and went up.
Me: Howdy.
Officer: Where are you coming from?
Me: Side of the road by 74 and 581.
Officer No. I mean where were you this morning?
Me: Miami. I was trying to hitch to Tallahassee and wound up here.
Officer Where are you from?
Me: Madison, Wisconsin.
Officer Where are you going now?
Me: Trying to get to a bus stop so I can go to the airport.
Officer: So... you're legitimately homeless?
Me Ummm, not really. I have a home, it's just not here.
Me Say, do you know of any other way to get to the bus stop?
Officer We can't give you a ride, if that's what you're asking. We get in a lot of trouble for that.

No sooner did I get to the bus stop than a guy from CS contacted me and said I could come stay with him in downtown Tampa. I walked another mile to get to a different bus stop, then grabbed the last bus into town. The hour-and-a-half ride through Tampa was colorful to say the least, complete with a crazy woman on the bus with a towel on her head swatting and yelling at things that weren't there. I had been up since 5am and I didn't reach the man's house until almost 10pm. The first thing I did upon getting situated was buy a ticket to Milwaukee for early the following day. It turns out that in my exhausted flurry I accidentally bought a ticket for the evening instead of the morning.
I stayed up until almost 3am talking with my host who had just gotten back from Italy a few hours prior! He was a public speaking professor at the local community college. I've had just the best luck with language-based professors on this trip. The next day my host had to work so I explored the city on my own. I got a burrito to-go for lunch. It came wrapped in paper, inside a plastic container, inside a bag, with all kinds of accessories which I didn't use. Yup, back in America. I walked through the charming old Ybro neighborhood then went back to his house to collect my things. My host met me at the airport and we had a snack before my flight.

The flight back to Wisconsin was fine and my older brother picked me up at the Milwaukee airport around midnight. Throughout my entire life whenever I would take a journey, no matter how small, I would always feel relieved when I was back in Dane county, but for some reason I didn't get that feeling on my way home. The next morning I went over to my moms house, where I was born and raised, for breakfast with my mom and brothers. Though it was wonderful to see everyone and everything, it still didn't hit me that I was back. Then my mom and younger brother and I went to do something I hadn't done in about two years: play pinball. I learned something that afternoon: my mother is a pinball wizard. She absolutely crushed me and my brother.
Then I went back to my old house, where my friends were living and where my cat was still sleeping on the steps. That's when it hit me. That's when I realized I was back in town. Perhaps it was seeing the last place that I lived, or my cat, but something made it real. That's when it got overwhelming. I still don't feel like I'm really back, but I guess that will come with time. Now that I'm back the most important thing is for you to come visit! This is an open invitation to the world to drop by any time. I've switched my CS status from "traveling" to "hosting" and while I'm not permanently domiciled, I've always got places to stay in Madison. Give me some time to process things and settle in and I'll run an AMA (Q&A for my older audience). In the mean time, continue being wonderful and keep in touch!
Soundtrack: All Things Go (Chiddy Bang)