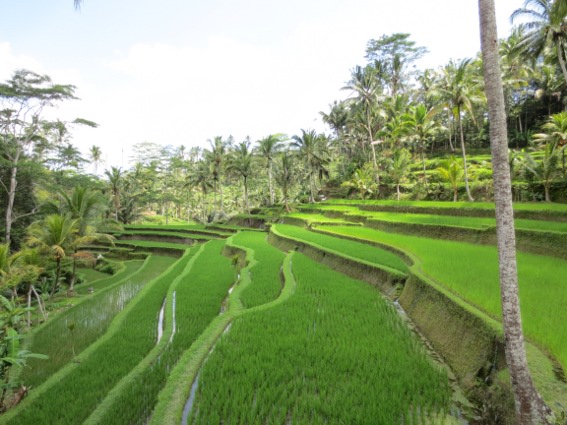 This is actually a breakup letter, but what's the difference? Regardless we're done now. I'm leaving and I'm never coming back. Well, maybe someday, but for now I need to see other people and I think you should too. Forget about that though, this is about the time we spent together.
Things started out rough. Fate brought us together and at first I didn't like you. I wanted to leave but I also wanted to meet the rest of your family. I liked your older brother Java. You kept me here with threats of exile, so I stayed. I got to know you. And slowly you grew on me.
Our relationship got abusive when you thrashed my body against the rocky coral shores of your heart. You lashed my pale white skin with the whips of your scorching sun. But I gave you another chance. I tanned. In the end I think it was your friends that convinced me to stay. You have a wonderful group of friends that love you very much.

Your friends urged me to get to know you better, they even helped me explore your body(kinky). We ran our feet through your soft sandy skin as we got lost in your shimmering blue eyes, the color of the sea. We explored your temples and hiked your steep terraced rice patties.
I hate when people play games in a relationship but I couldn't resist a little ultimate frisbee with the Bali Bules. Tucked behind a monkey forest a small group of expatriates gathered to play on a dusty field and like the rest of your friends they greeted me with open arms.

Your friends have a good taste in music. Together we enjoyed live jazz and sang karaoke. That night I was Under Pressure, but I rocked it like Dynamite so now I'm A Believer. Your friends have wonderful voices and know how to party and chill. We had potluck dinners, drank arak 'till bar time and crashed on beanbag chairs on the beach.
You know the way to a mans heart is through his stomach and you exploited that fact, filling me to the gills with new delights and ripe mangoes. I even got a chance to treat your friends to dinner, making a sumptuous meal of Mexican food and Nutella cheese cake.
And then you released me. You told me I was free to go. I know you didn't want me to leave but you loved me enough to know that that was best. And I wish you the best too. I think you have a bright future. Keep in touch maybe we'll share stories over a Bintang some time.
Fare well,
Beau
Soundtrack: Ramblin' Man (Allman Brothers)