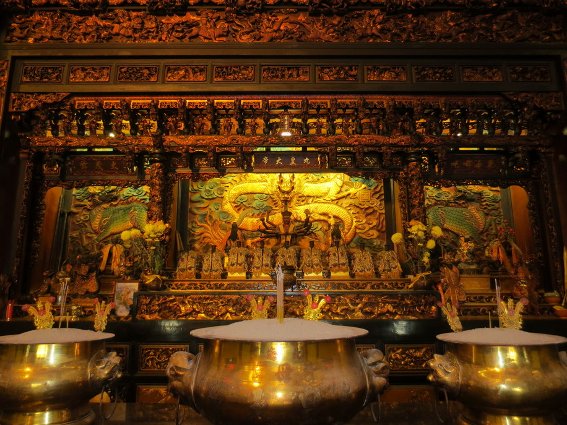 My first taste of Kuala Lumpur, or as it's locally known KL, was sickening. As if I were trapped in a hyperbolic plane I spent an enraging hour trying to walk away from the main train station and didn't even make it a block. On my last day in the city I found the one and only way to access KL Central by foot. Lack of city planning is something I'm starting to get used to.
The bad taste in my mouth was quickly sweetened by the finest German chocolates that my Japanese friend from Wakatobi/Jakarta greeted me with at the ultra swanky hotel she had booked in the center of KL. After calming down and dropping off my things we took a close but long walk to the Petronas towers to catch a glimpse of them lit up at night.

The next day we rushed to the American embassy so I could get pages added to my passport before they shut down all services to Americans due to an impending protest. After that we took a tour of the Petronas towers which were designed by an American company but build by two Asian companies, one Korean and the other Japanese. We finished the day with a walking/tasting tour of Little India and Chinatown.In general the food in Malaysia is much like that in Singapore, which is to say more like that in India and China rather than traditional Malay which is very close to Indonesian anyway. That night I finished getting my computer in working order.
The following day we went to an elephant "sanctuary" which I think was incorrectly translated from "sparse zoo" where we met a lovely couple from Brazil who posted a few pictures of Junko and I bathing a baby elephant on their travel blog. After that we went to Batu caves which features and enormous statue of Murugan in front of the 272 steps leading to the cave complex. Later that night we met up with one of Junko's friends and headed back to the Petronas Twin Towers for one last look.

Junko went back to Jakarta early the next morning and rather than spend my day relaxing and exploring KL as planned I ended up spending most of the day buying a replacement netbook and wallowing in self pity. Despite both the shops in Singapore that I had paid to diagnose my netbook but who had probably done nothing telling me that it was just a hard drive problem, it seems there was a much larger issue with my netbook. After getting my new computer I met up with a friend of my host in Singapore for a few drinks before just barely making it onto a train to Penang.
The air in Penang initially stung my taste buds when I arrived hungover in a shipping port evocative of New Jersey at 6 in the morning. After a nap under a highway bridge—the most suitable spot I could find—and a 20k walk into town through the blistering sun, I spent the rest of my day unsuccessfully trying to find somewhere that would let me plug my new netbook into the internet so I could download necessary drivers and updates. This might be a good time to point out that apart from KL, Malaysia seems to be entirely devoid of public transportation. Things got better when I met a guy from CouchSurfing named Wei Loon who took me out to dinner at one of his favorite places and later offered to let me stay at his house.
For a week straight I woke up every day and told Loon I was leaving Penang, but every night he convinced me to stay. Penang is considered the food capitol of Malaysia, probably the entire Southeast Asia, and I honestly can't imagine a better guide to the city than Wei Loon. He's clearly very passionate about food and knows all the best places to get all the numerous local specialties. In the morning Loon and I would try several delicious dishes for breakfast, then I would explore Penang on my own, then Loon would pick me up and we'd pretty much spend the whole evening just eating. During the days I was amazed by the beautiful temples that Georgetown and Butterworth had to offer.

I ended up enjoying Penang way more than I ever thought I would and probably more than most people do entirely due to my awesome friend/guide/host Loon. We sang karaoke together, took the cable car up Penang Hill, watched a Chinese parade, played some ping-pong and worked out using the free exercise equipment provided at many Malaysian parks and apartment complexes. Malaysia seems to be very committed to health. In just one day I heard 3 public service announcements offering good health advice that most people probably don't know. One announcement was on the benefits of diaphragmatic breathing(though they didn't call it that) and another was on healthy eating, but not just "eat your fruits and vegetables", things like: avoid processed foods and excess salts. America could learn a thing or two from Malaysia...
Loon and his friend, like most of the locals I've met so far on this trip, were very good at karaoke. Here's a list of songs I picked and sang:
I'm Yours - Jason Mraz
Part Time Lover - Stevie Wonder
Fireflies - Owl City
Letting Go (Dutty Love) - Sean Kingston ft. Nicki Minaj
Wake Me Up Before You Go-Go - Wham!
All The Right Moves - OneRepublic
Titanium - David Guetta ft. Sia
Piano Man - Billy Joel
Magic Moments - Perry Como
Call Me Maybe - Carly Rae Jepsen
We Are Young - Fun. ft. Janelle Monáe
Dynamite - Taio Cruz
Umbrella Beach - Owl City
Here are songs I sang but didn't pick:
All Out Of Love - Air Supply
Glad You Came - The Wanted
Bad Day - Daniel Powter
Complicated - Avril Lavigne
With the exception of a few songs which I sang mostly because I was completely amazed to see them amongst the pop songs—Perry Como, I'm looking in your direction—I was trying to pick songs that I thought Loon and his friend would know but I managed to fail miserably at. I was under the impression everyone knew Piano Man. They seemed to be making a similar effort and I think they might have been under the impression that all Americans know songs by The Carpenters...
I eventually licked the bittersweet side of departure and hitchhiked most of the way to Langkawi, Malaysia's answer to Lombok's Gili Trawangan and Thailand's Koh Phangan; a college-age party island of Europeans and Australians trying to impress the opposite sex. After a short stay there I hitchhiked back to Penang, had dinner with Loon then spent two days awake as I traveled to Kuching on the Malaysian part of the island of Borneo. From the time I first left Loon in Penang to the time I arrived at the city center in Kuching I had hitched rides with 5 different people and spent more time making signs than holding signs—though the longest waits were in the scorching sun and light rain.

While wandering sleep-deprived though the streets of Kuching with all my stuff at 9 in the morning searching for a place to stay I met a very nice old Kiwi who showed me around town and helped me find an excellent hostel. While Kuching is the largest city on the entire island of Borneo it has a very relaxing atmosphere and a river cutting it in two with a boardwalk that emotionally nods to the Riverwalk in Milwaukee Wisconsin. Unlike peninsular Malaysia, businesses are open and the rain comes during the day in Sarawak rather than at night. I'd been looking for a peaceful place to decompress and get some work done and unexpectedly Kuching was that place. I had envisioned a tropical island or a small city in the mountains like Luang Prabang in northern Laos but something about Kuching told me it was the place. I made some improvements to the site including the gallery section and the addition of my phone and Skype info on the sidebar. I have the apps "Line" and "WhatsApp" on my phone so if you have a smartphone and you install them you can call or text me for free anytime! This would be a good time to mention Abby Larner who designed the cool logo, awesome business cards and a few icons for the website.
After recharging and getting my new computer set up I met some CouchSurfers and we tossed a disc, went to a night market and hiked to a waterfall where I got to do some really fun rock climbing. During the hike I saw what until recently was the worlds smallest frog. In a couple days I might go see the worlds largest and stinkiest flower. My new friends also took me around to try various Sarawak delights including a couple dishes which I enjoyed juxtaposing with dishes from peninsular Malaysia and Singapore bearing the same name.

My immediate plan is to head up north to a national park called Bako where I was delighted to learn they have several types of wild otter. After that I think I'm going to try to hitchhike to Mulu National Park on the border with Brunei. I'm pretty sure I'll be the only person to ever attempt hitchhiking there since getting there by land from Kuching isn't highly recommended.
Soundtrack: Big Yellow Taxi